Amazon.com has Kitchenaid Hand Blender for $27 after mail in rebate
Amazon.com has a pretty good deal on an immersion / stick blender from KitchenAid. Normally this blender is sold for about $50. (Only the blue is availble for $25 with a $5 mail in rebate.)

Kitchenaid Hand Blender - Cobalt Blue

Update (6/23/2005): Amazon.com has apparently run out of stock of this blender, but you should still be able to buy it for $25 from one of their third party vendors. Unfortunately, you'll need to pay $7 shipping, but that still comes to a low price of $27 for this blender.

Don't forget to print out the rebate forms: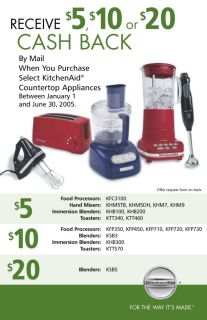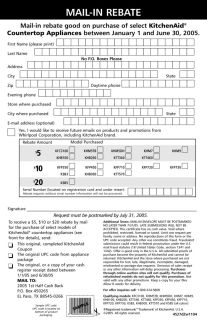 Leave a comment if this worked for you or doesn't work anymore.