O.K. engineers - listen up. I'm talkin' watts, amps and horsepower. Let's face it - even if you don't want to admit it, these three things will make any engineer and DIY'er salivate. What's better than creating fantastic food with power tools?

Which brings me to my favorite kitchen small appliance. }?>
The blender. It's a great addition to every engineer's cooking toolbox.
But, what do you need to know when you're ready to make the plunge to buy a blender?
Do you really need to consider watts, amps and horsepower?
Oh, yeah.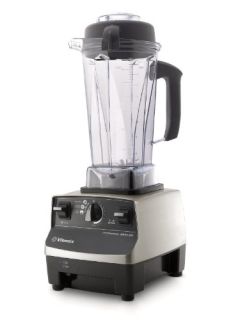 You'll encounter a few techie topics if you dig into some of the "internet buzz" surrounding the high price of blenders. Why watts, amps and horsepower really do matter.}?>
What's the difference between a glass container and a polycarbonate container - other than the obvious?
I have your answers, so, let's get started.
Since I don't know how much you want to use your blender, I'll assume you'll use your blender about once a week. I'll also assume you want the best results and you do not want your cooking options to be compromised or limited by your blender's power. Am I right?

Here's the bottom line. When you want to pulverize a variety of foods with a wide variation in hardness (i.e. ice to bananas), you'll need all the power you can get. If you intend to crush ice into snow, mill grain, mix bread dough, puree almonds into almond milk, then the more horsepower you can get, the better. Horsepower also protects your blender from an untimely demise from taking on tough tasks. How do you know which one is best, though? How do you compare the power ratings of each blender?}?>


This is where the engineer "candy" comes in.

For electric motors, one electrical horsepower, or hp(E), is equal to 746 watts. However, not all horsepower ratings are the same. When considering the electric motors in kitchen blenders, the hp rating advertised is a "rated HP" or "Peak HP". Sometimes, the max watts are only specified and not the horsepower. So what's the difference? Can you convert them to common units?

Let me lay it out for you.

Peak HP
It's the maximum motor output at startup (think fractions of a second), but it is not sustainable or practical. If you keep running the motor at peak power, it will overheat and the windings will fail or, most likely, the circuit breaker will trip. One way to measure peak horsepower is the inrush current that lasts for just a split second when the motor is started. There is also a laboratory test that uses a break to slow the shaft until it stops completely; at which point the peak horsepower is generated, but no work is being done because the shaft is stopped. The whole concept of advertising "peak" hp is just a silly marketing tactic, because the motor was never intended or able to operate continuously in this manner. It's just not a practical measurement of the motors true capability. So, be aware when you see "Peak" or "Maximum" when it's associated with a power rating.

Rated HP
The true measure of a motor is the maximum continuous output at which the motor can operate without damage to the motor windings or the electrical supply circuit, typically called the rated hp. It's my opinion that peak HP is used to lull you into a false sense of security by thinking that you are getting more than you really are.

For instance, the new Vitamix 5200 claims to have a more efficient 2 peak horsepower motor, custom designed for Vita Mix. There is no doubt that this is a powerful motor, very capable of some heavy duty blending, but if the competition doesn't advertise peak hp how do you compare the two?

So how does a 2 peak hp(E) motor compare to a 2 rated hp(E) motor?

When a blender is advertised to have a motor rated at 1560 watts and 3 peak horsepower, the reality is the blender will never produce 3 horsepower, unless you stick a broom handle in it to stop the blade from rotating. At the instant just before the blades stop turning the peak horsepower will be produced by the motor. But since the blades are not actually turning there is no real productive work being done. So you really are not interested in how much power it can produce when stalled with a broom handle. The rating is used solely for marketing purposes, and it is really quite deceptive. Whereas, the rated horsepower is the horsepower that can be supplied continuously without damage to the motor with the blades turning at the designed speed ... lots of work getting done here. The point is that you may be trying to compare two blenders, one advertises peak hp and the other rated hp or even watts. In some cases you will not have enough information to exactly compare them all, but at least you will know they are playing games with the details when they don't share the same motor specifications. So if the power rating is an important buying decision for you, pay attention to the number of watts (If the motor watt rating is not provided in the sales print, you should be able to find it in the fine print on bottom or back of the blender with the UL rating.). 'Watts' measure the amount of electricity a circuit will consume when it is operating in the manner the manufacturer designed and intended.

The upshot. Comparing the advertised watts and horsepower will give you an idea of which blender has a larger capacity for doing work, but the advertised numbers are usually not telling the complete story. Simply focus on the rated watts and the motor warranty, don't sweat over this too much and keep in mind that you may not be comparing apples to apples. There are other features to consider other than horsepower, so as long as the blender comes with a good warranty, has other features you are interested in, and one of the higher watt ratings you should be fine.

A BPA (Bisphenol-A) free polycarbonate or glass pitcher? What's the difference?

First, it's important to understand why the professional grade blenders with extremely high-speed blades (some as high as 240 mph) choose to use polycarbonate versus glass pitchers. Due to the high- speed blades and high horsepower motors, glass isn't the safest option for professional-grade blenders. If a metal object, such as a spoon or knife, were accidentally left in the blender, a glass pitcher could shatter and potentially cause an injury. Using polycarbonate plastics or copolyester is a much safer option to avoid the hazard of broken glass.

Second, the experiments performed that created the majority of the concern around BPA, do not apply to the intended use of polycarbonate pitchers or containers. These experiments involved high temperatures (above 212°F) using a microwave for approximately 30 minutes. It is never recommended to microwave your blender pitcher, because most of them contain metal parts. Therefore, if your pitcher did contain BPA, the risk of BPA entering the food from your blender pitcher is very remote as most blending is performed at relatively low temperatures.

Third, blender pitchers are never recommended for long-term storage. We should be much more concerned about the other sources of BPA in our food supply, where long-term storage of food in BPA lined containers is currently considered okay. Again, this is where storage temperatures matter (think of bottled water left in the car.)

A few more tidbits about BPA...

One of the primary concerns regarding BPA, is that there are several reports stating that the BPA has an estrogen-like activity. Currently, the FDA has no reason to ban or restrict the use of BPA, but if you would rather not be a lab rat, it's relatively easy to avoid.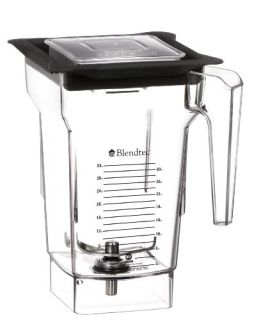 Polycarbonate (PC) products have been safely used by consumers for decades. Because it is lightweight and shatter resistant, polycarbonate is used in a wide variety of products ranging from CDs, cell phones and safety glass. It's also used in products such as baby bottles and, of course, blender pitchers. Polycarbonate plastic has been approved for food contact use by government agencies worldwide for more than 50 years. During the last decade, there's been an ongoing debate about BPA disrupting natural hormone systems, thereby causing adverse health effects such as "endocrine disruption". The debate started with a very limited study of laboratory animals; it reported reproductive and developmental effects from low doses of BPA. However, when other researchers attempted to duplicate the results, I have not found documentation that they were successful. As everyone is aware, reproducible experimental results by other credible scientists is critical in determining whether a study's findings can be accepted as valid within the scientific community.

Because of this debate, the major blender manufacturers are moving to a relatively new material called copolyester, which is as strong and durable as polycarbonate, yet it's formulated without the BPA. Copolyester also touts improved sound dampening, increased resistance to cracking, and improved chemical resistance to some cleaning compounds. Still, the scientific community has deemed polycarbonate plastics food safe for consumer use.

The good news? BPA-free copolyester is now an alternative for polycarbonate, and you don't have to worry about the studies, debates and the long-term effects on your family. If you worry about such things, simply select a blender with a copolyester pitcher.

Microprocessor controlled Variable Speed Motor? Do I really need it?
When considering which type of blender to purchase, at some point you have to decide if you want a microprocessor controlled, variable speed motor or a blender with manual speed controls.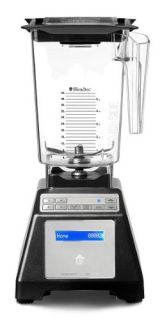 As with most things, this is completely dependent on how you plan to use your blender. I believe the microprocessor-controlled blenders have advantages, because they have the ability to vary the speed during a specified blend cycle to help move the contents around the pitcher more thoroughly, which tends to avoid having to remove pitcher from the base to shake it or use a tamper to get complete blending.

With a microprocessor-controlled blender, you push one button for each cycle. The blender automatically varies the speed during the cycle based on your choice, stops at a specified time and you're done! The result is a consistent quality product, regardless of who is operating the controls. The user doesn't have to determine when to stop, or the blender speed, so it takes out the guesswork once you learn which of the pre-programmed cycles to use. The automatic shutoff feature that the microprocessor provides is nice, especially for the absent-minded, or the busy mom or employee who gets distracted often.

The obvious downside to the microprocessor is increased technology usually equals increased risk of failure. Potentially, you could say there's another component that could fail, but if you decide to go with one of the major manufacturers, the microprocessor components are also included under the warranty.

When you hear or read "microprocessor", think solid-state electronics, which have a reputation for high reliability. They continue to be incorporated into more and more devices that we use every day.


On the other hand, manual controls allow you the flexibility to have complete control over your blending with the variable speed dial, as well as low/high-speed switches. This allows complete control of the blending, but also requires your full attention during the blend cycle. I like the benefits of added technology, such as microprocessor controls, that free up my hands for other tasks.

Let's sum it up:
Compare watts not horsepower ratings, since they can be misleading. Higher watts mean smoother smoothies and a longer motor life.

Glass is not an option for more powerful machines due to the safety risk, and in my opinion BPA is not a concern, especially when the major manufacturers have moved to BPA free plastics.

Microprocessor controls offer a nice convenience in a busy kitchen with a low risk of failure.

Thank you for reading and I hope these details help you in the selection of your next blender.
}?>
This article contributed by April Jones from www.kitchen-blender-reviews.com a resource for healthy eating tips, kitchen blender reviews and smoothie recipes. For a variety of recipes and cooking tips, join her free newsletter.